The Dalitz plot for proton antiproton at rest goes to three pi-zeroes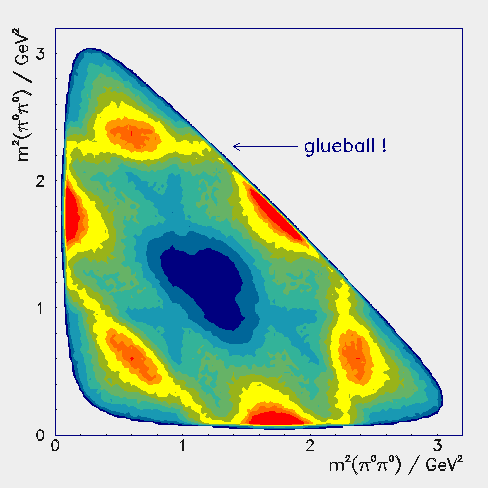 PostScript version available.
Color PostScript version without glueball label is also available.
A Grey Postscript version with dots, suitable for inclusion in papers is also available.
---
Back to the CMU Crystal Barrel Home Page.
---
Last updated on the 28'th of July, 1998 by Curtis A. Meyer.